Happy New Year to everyone !!!
It's going to be a huge year for me!!
Besides starting a University course (gulp!), I'm starting on a new Design team too.......ekkkkkkkk so excited to be on the Vera Lane Studio team for 2018.
Here I have used 2018 Matilda from
Matilda's New Year
to start me off on the right foot for January.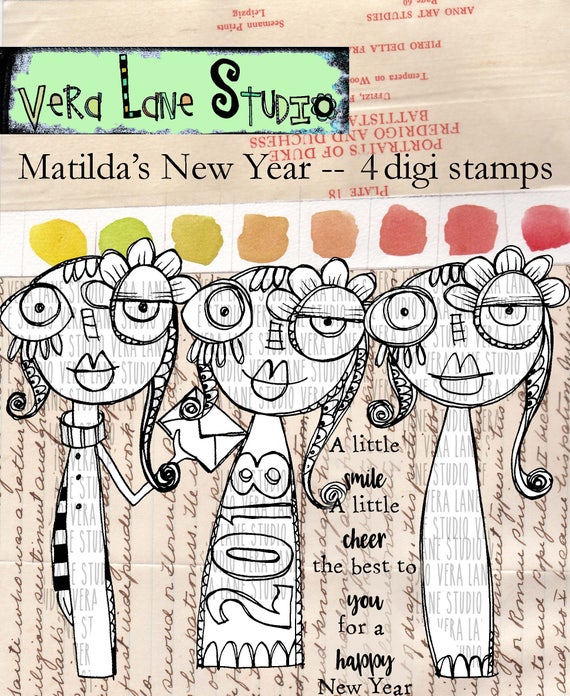 Coloured with copic markers and Gel pens.
Fussy cut and adhered to my Happy Planner!
You'll get to join in on some fun trades and challenges, see the daily inspiration posts from the wonderful DT's and best of all, hang out with other VLS fans.
Thanks so much for visiting my blog.
Until next time, Happy Crafting.